The Council
The Music Teachers' Association of NSW Ltd is administered by a council of skilled music teaching professionals. Membership of the council is on a voluntary basis.
Council Members are:
President:
Barry Walmsley
 
Vice President:
Michael Power
 
Treasurer:
Annette Brown
 
Councillors:
Neta Maughan AM
Susan Deas
Marlicia Travis
Lorraine Chai
Andrea Calilhanna
Jaime Gibson
Dr Theresa Leung
Max Holzner
 
Ex-Officio:
Elaine Davis
Sarah Harden
(Illawarra Branch)
(Newcastle Branch)
Patrons:
Signora Lidia Baldecchi-Arcuri
Dr Deanna Hoermann
Mr Mark Coure MP
Dr Rita Crews OAM
Honorary Life Members:
Ms Rosemary Allen OAM
Mrs Valerie Barton
Mrs Betty Hanna
Mr James Powell OAM
Mr Richard G. Morphew
Mrs Rosalind Carlson OAM
Mr Mark Walton OAM
Mr David Miller AM
Honorary Life Associate Members:
Miss Christine Edwards
Barry Walmsley
MMus, AMusA, ATCL, LTCL, LGSMD, DSCM, BEd, MACE, MACEL, FAIM, Hon TCL, MMTA, KSJ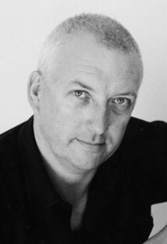 Barry Walmsley has enjoyed a multi-faceted career as a music educator, pianist, accompanist, arts journalist and adjudicator..
At the Sydney Conservatorium, he studied for the DSCM in piano with Eunice Gardiner and Gordon Watson, as well as organ with Robert Ampt at Sydney, and Sharon Raschke at Newcastle.
He is a member of a number of professional organisations, including the Australian Society for Music Education, Australian College of Educators, Australian Council of Educational Leaders, Music Teachers' Association of NSW, Guild of Church Musicians (UK), and the Australian Institute of Management. He has been an active member of the MTA Council in past years, and was previously President between 2008-09.
He has worked for Trinity College London since 1990, and was awarded Honorary Membership to the College by the College's patron, HRH The Duke of Kent at a ceremony in London's Wigmore Hall in 1995, in recognition of his contribution to music education and Trinity's work in Australia. He was appointed State Manager in 1998 and National Manager in 2000. In 2002 in London, he was again the recipient of an award: the Chairman's Award from Lord Geddes (Chair, Board of Governors).
He has been Musical Director for a number of productions and events. For the Gold Coast Arts Centre, he was the MD for the Australian premiere of Jekyll & Hyde starring Rob Guest (2004), as well as a special Tsunami Benefit Concert. For nearly five years he was Director of Music at The Southport School on Queensland's Gold Coast, and in 2005, he was appointed as Director of Music at The King's School, Sydney.
Michael Power
BMus(P) BMus(Hons) AMusA MMTA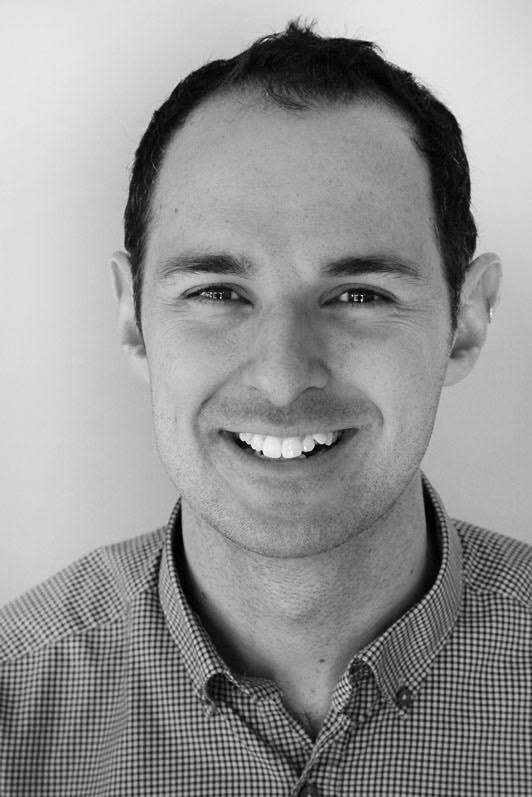 Michael Power is a pianist and teacher, and held the position of School Accompanist and Teacher of Piano at Newcastle Grammar School from 2007 to 2019.
Awarded the Nan Price Memorial Scholarship in 2006 by the Music Teachers' Association, Michael has a particular interest in chamber music and piano pedagogy.
Michael studied a Bachelor of Music with Dr Gian-Franco Ricci and Helen English at the Newcastle Conservatorium of Music. He went on to gain Honours in chamber music and collaborative piano studies and received an Associate Diploma in Pianoforte with Gabriella Pusner.
Michael has performed regularly with flautist Sally Walker and continues regular study in keyboard having attended the Ironwood Chamber Ensemble Winter School in Melbourne and the Accademia Europea di Firenze Intensive Winter School in Florence, majoring in Italian language and Chamber Music.
In 2013, Michael premiered a new work commissioned for him composed by Elena Kats-Chernin, at a concert where the composer was present. Michael has performed in the USA and China as pianist with Newcastle Grammar School, and in 2018 was the pianist for Saint-Saens' Carnival of the Animals and Bernstein's Wonderful Town with Newcastle Youth Orchestra.
Michael held the position as President of the Newcastle Branch and has given masterclasses, adjudicated and appears on the album recording of Newcastle City Choir's 60 Year Anniversary album. A former accompanist and piano teacher at Newcastle Conservatorium of Music, Michael has appeared regularly in performance and on local radio.
Michael was a 2019 Community Director's Award Program Recipient for study in arts leadership and program governance, and subsequently holds a Diploma of Business (Governance).
Annette Brown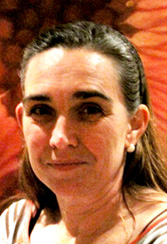 Annette Brown's dedication to music education over the last 15 years has included positions with well known music organisations such as the Australian Music Examination Board, The Australian Youth Orchestra, Sydney Youth Orchestra and Musica Viva.
Annette firmly believes in equity and access to a musical education for all and her wealth of experience in the area of arts administration, both volunteer and in a professional capacity, has always centered on this.
Annette's role as Manager of the Willoughby Symphony sees her managing the ensemble's day to day operations.
She is looking forward to many more successful years with Willoughby and is particularly passionate about giving performance opportunities both locally and regionally to the incredible talent of our musical youth in NSW.
Susan Deas
B A (UTS), B Mus (UNSW), A Mus A, MMTA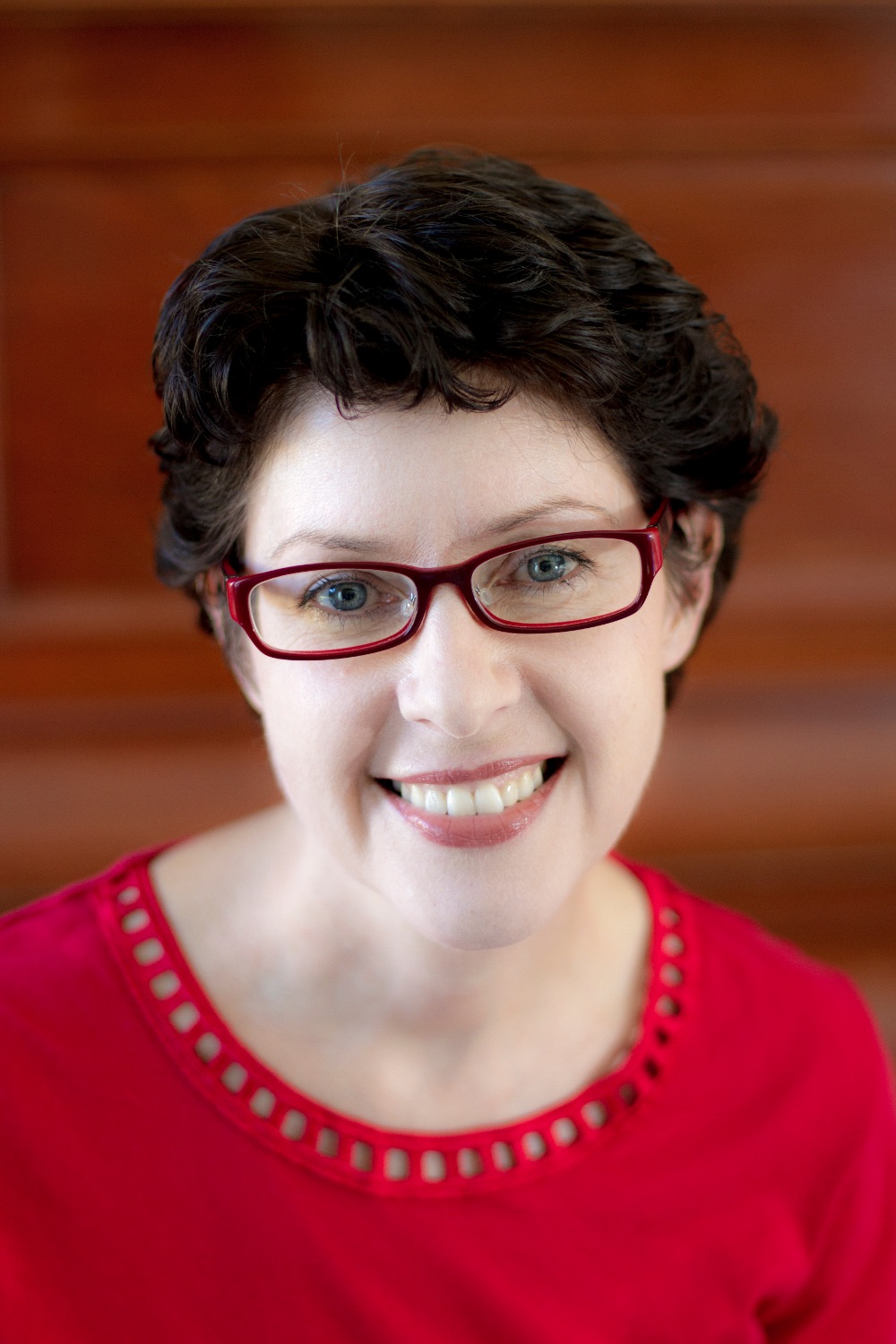 Susan Deas is a professional musician, lecturer and teacher. In addition to her private piano teaching, she has performed as professional pianist at venues around Australia for more than twenty years, and gives lectures in music appreciation atSydney University 's Centre for Continuing Education and WEA. Susan has worked in a variety of musical fields, as a teacher, pianist, organist, percussionist, lecturer, conductor, arranger, and music director. She is currently completing a Master of Music Studies (Studio Pedagogy) at the Sydney Conservatorium of Music.
Neta Maughan AM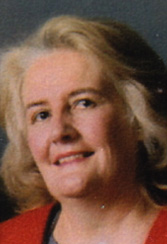 Neta Maughan studied for her DSCM at the Sydney Conservatorium, taking voice studies with Elizabeth Todd and piano with Alexander Sverjensky where her passion and flair for teaching was unearthed.  She would later become Sverjensky's assistant and credit his mentorship and methods as the basis for her own teaching ideology.
She has served for 40 years on the MTA Council, has made an outstanding contribution to music education in Australia and has nurtured thousands of students in her main discipline of pianoforte, but also in vocal and theory training.  Her students are internationally recognized and hold many professional positions throughout Europe, United States and Asia.  As well as prizes in international competitions, her students have won every major competition offered in Australia and have performed in over 40 countries worldwide.   She has had three winners of the Symphony Australia Young Performers Awards viz Bernadette Harvey-Balkus in 1987, Tamara Anna Cislowska in 1991 and Simon Tedeschi in 1998 and her students have won international prizes at major competitions around the world.
Ms Maughan served on the teaching faculties of the Newcastle and Sydney Conservatoria and the University of Sydney for 40 years and was an adjudicator and AMEB examiner for 44 years.  She has guided many of her students to university degrees and as well as tutoring over 250 successful Associate, Licentiate and Fellowship Diploma students for the AMEB, Trinity College, London and Associated Board of the Royal Schools of Music examinations.
During her long teaching career Neta has has overseen more than 300 solo performances of her students with orchestra and has instigated many performance opportunities for young people including the Inner West Eisteddfod where she has been a Patron and President for 22 years and has sponsored the Neta Maughan Bach Award since the eisteddfod's inception. She is also a long term sponsor of the McDonalds Sydney Performing Arts Challenge.
Today, her students are scattered around the world, some in teaching positions in major teaching institutions, others are professional performers and some are in administrative positions.
Associate Degree in Music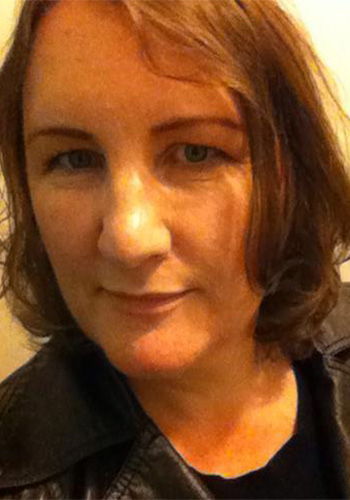 Marlicia is a music teacher and musician based in Sydney. She has taught in New South Wales, Western Australia, South Australia and Victoria teaching private piano students and working for local based music schools on site and in local public schools. She has directed church music, choirs and small ensembles with experience in composition, recording and arranging. Her music work has taken her to various places throughout the world including the United States, Canada and China.
Not long after Marlicia began private teaching she realised that all students learn differently. Some find classical work easy to embrace while others require a different approach to develop their skills and love for music. This led to Marlicia taking lessons in improvisation and then further with jazz, so that she could provide the broad range of options to her students that she saw was necessary. Music is a versatile emotional outlet and Marlicia believes that everyone should be able to enjoy expressing themselves through music.
After raising an autistic son, Marlicia decided to steer her work into the field of mental health, utilizing music for therapeutic purposes. She enrolled in the Nordoff-Robbins Music Therapy course run by Western Sydney University to further her skills and practice offerings. She found that music is a pathway to communication, even when words cannot succeed.
Marlicia holds university degrees in Theology, Music, and Psychology and is further developing her interest in communication and relationships in family therapy. Her current work, music classes with young families, helps to develop strong emotional bonds between parents and their children.
As life is all about relationships, Marlicia is focusing on helping people to develop their relationships with themselves and with others, and to become the best people that they can be. As musicians, she works to bring out the best in each of her students.
Lorraine Chai
BMus GradDipEd ATCL MMTA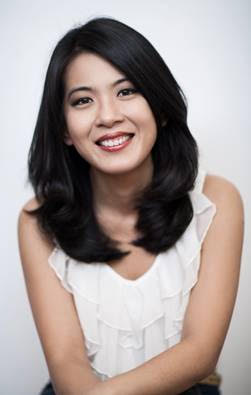 Lorraine is an international multi-talented instrumentalist and educator.  She graduated from the Sydney Conservatorium of Music with a Bachelor of Music Studies in 2008 and then completed her Graduate Diploma of Education at the Australian Catholic University a year later. In 2009, Lorraine completed the ATCL Recital (Associate Diploma Trinity College London) in classical singing and in 2011, completed a certificate of conducting from The Australian Band and Orchestra Director's Association (ABODA) under the direction of Jerry Nowak.
Having grown up with a musical family, Lorraine began playing and performing from the age of four. Through her years, Lorraine studied the Guitar, Percussion, and Oboe and completed final grades on the Violin, Clarinet, and Voice.
Although classically trained, Lorraine has extensive music skills having studied with many renowned jazz teachers such as Judy Bailey, Sandy Evans, and Kerrie Biddell and music theatre with Pat H. Wilson.
Lorraine has created multiple arrangements for choirs, duets, and ensemble groups, and this has furthered her skill and ability of passing on her extensive knowledge to others. In 2010 and 2011, she arranged choral scores for St Mary Primary School, winning 1st prize in the State music competition.
Lorraine has been teaching for over 20 years in and out of Australia as a private and classroom teacher in Public, Private and Catholic Schools in NSW. She has also tutored throughout Sydney's Primary and High schools, Lane Cove Music and Cultural Centre and runs ensembles, choral workshops, and professional development weekend workshops for studio teachers...
Lorraine loves finding new and exciting ways students can learn music in either a classroom setting as well as in private lessons. Along her musical journey and exposure to the various educational methods including Kodaly, Suzuki, Orff, and Dalcroze, Lorraine has also attended Alexander Technique workshops, and has found that she can integrate these various methods into her own teaching technique for the benefit of her students. Lorraine is the author for Stringstastic books which are music theory books for string players. Her teaching approach differs with the age and capability of each student. She strongly believes that Music should be a FUN experience, and endeavours to achieve nothing but this through all her teaching experiences Lorraine has been adjudicating at several music competitions in and out of Australia.
Lorraine has extensive ensemble and orchestral experience in Malaysia and in Australia. She also co-ordinates instrumental programmes and runs string ensembles for some of Sydney's most celebrated schools.
Apart from her role as an MTA Council member, Lorraine is also a chapter committee member with the Australian Strings Association of NSW, AUSTA.
Andrea Calilhanna
PhD Candidate MMus Grad.Dip.T (Mus) DipMus LMusA AMusA MMTA FCSME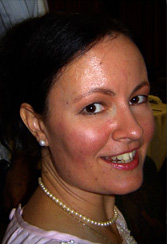 Andrea is currently a PhD Candidate and Contract Academic at Western Sydney University's MARCS Institute for Brain, Behaviour and Development. In 2018 Andrea was awarded a Master of Music (Musicology) by research at the Sydney Conservatorium of Music and she was a Visiting Fellow at the MARCS Institute (2018). As part of her role she presented the paper 'Teaching Music with Mathematics: A Pilot Study' (Milne and Calilhanna, Springer, 2019) at the Society for Mathematics and Computation in Music Conference in Madrid. She has also been part of the sessional casual academic staff at the Sydney Conservatorium of Music
Andrea teaches Diploma level piano students through to beginners for both career and leisure outcomes.
She attained undergraduate and postgraduate qualifications at the Queensland Conservatorium of Music and also the Queensland University of Technology.  She commenced studio music teaching and piano accompanying in 1984 and classroom music teaching in 1991. Her teaching subjects include piano, saxophone, keyboard, theory, musicianship, music craft, tutoring in HSC music, preparation for auditions, composition, ear training, sight-reading for solo or part-singing, and Gregorian Chant.
In her career as a musician, Andrea has performed in chamber music ensembles with many musicians including members of The Queensland Orchestra and she has conducted Catholic Church choirs in both Brisbane and Sydney. She also has industry experience playing jazz and popular music and reviews musical material for The Studio journal.
In her role as a classroom music teacher, where she was Co-ordinator for various Music Departments in both private and State schools, teaching both primary and secondary students, various universities in Queensland employed Andrea to train their student teachers. She was awarded the title and teaching level of Senior Teacher and in 2013 she received Accreditation with the NSW Institute of Teachers for Professional Competence. Andrea was awarded a Fellowship with the Collegiate of Specialist Music Educators in 2013.
Since graduation she has continued to play piano accompaniments for examinations, HSC, concerts, eisteddfods, musical societies, schools and university auditions. As well as her studio teaching Andrea also works part-time as a secondary music classroom teacher and conducts a vocal ensemble which sings mainly Liturgical music.  In 2013 she was the adjudicator for the pianoforte section of the Castle Hill Festival of Performing Arts.
Apart from her role as an MTA Council member which she commenced in 2006, Andrea is a member of several professional associations including the Australian Society for Music Education; the Music Council of Australia; the Australian Music Centre; the Acoustical Society of America and the Collegiate of Specialist Music Educators. from which she was awarded a Fellowship in 2013.  
Andrea is married with two children and has a family-friendly attitude and approach to teaching and enjoys teaching students of all ages and for examinations, concerts or leisure.
Dr Theresa Leung
DMA MM Artist Diploma BMus AMusA LMusA CMusA MMTA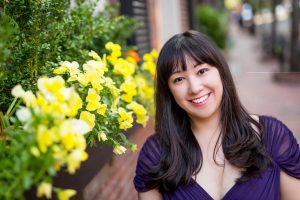 Hailed as a musician of "sophistication and elegance," Australian/Chinese pianist, Dr Theresa Leung has distinguished herself as soloist, collaborative pianist, chamber musician and pedagogue, throughout North America, Europe and Australia. Formerly, Visiting Assistant Professor and Post-doctoral Scholar in Collaborative Piano at Indiana University's Jacobs School of Music, USA, she is frequently invited to collaborate with instrumentalists, including members of the Boston Symphony Orchestra, New York Philharmonic, Cleveland Orchestra, and Sydney Symphony Orchestra, among others.
Festival appearances include the Kniesel Hall Chamber Music festival, the Music Academy of the West, the Banff Centre, and Orford Arts Centre, among others. She is a founding member of the prize-winning Trio Auloi and maintains a working-partnership with Canadian violinist, Jae-won Bang, of the Vancouver Symphony Orchestra. She also performs in Sydney-based 'Duo Leung', the Artist-in-Residence Ensemble at International Grammar School, with her brother, saxophonist and Yamaha Artist,
Dr Peter Leung. Additionally, she has played regularly for choirs, including the Kooskõlas Choir (Sydney Estonian Choir) and the Sydney Jewish Choral Society.
A passionate advocate for music education, Dr Leung has taught at both the tertiary level and pre-school, primary and secondary levels. She is currently a Casual/Visiting Academic in Collaborative Piano at the Sydney Conservatorium of Music (University of Sydney), a Visiting Music Teacher (Piano/Theory) at The King's School, and an HSC Performance Coach and Collaborative Pianist at International Grammar School, Sydney. In addition to her faculty position at Indiana University, she has held tertiary-level positions at the New England Conservatory (NEC), Boston, USA; the Cleveland Institute of Music, USA; and the Royal Conservatory of Music, Toronto, Canada; including Director of the Piano for Non-Majors Program at NEC. Equally at home teaching children, she held positions at the NEC Preparatory School, Boston, USA; the Cogitania Gifted Children's Center, Boston, USA; and at the Cleveland Music Settlement, USA, where she was Director of the Early Childhood Piano Program.
Dr Leung completed the Doctor of Musical Arts degree at New England Conservatory (Boston, USA), Master of Music degree from the Cleveland Institute of Music (USA), Artist Diploma from the Glenn Gould School (Royal Conservatory of Music, Toronto, Canada), B.Mus (UNSW), L.Mus.A and A.Mus.A. She was placed First in the State in HSC 2 Unit Music and Extension Music. Mentors include: include Vivian Hornik Weilerstein, Jonathan Feldman, Dr Cameron Stowe, Virginia Weckstrom, John Perry, Leon Fleisher, Marc Durand, and members of the: Julliard, Cleveland, Borromeo and Cavani Quartets.
Jaime Gibson
MEDL, B.Mus, Grad Dip Ed, FCSME, MMTA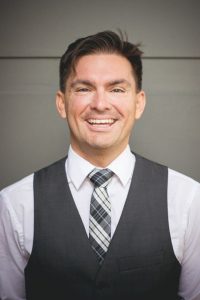 Jaime Gibson is an International director of Performing Arts having held positions in Sydney, London and Poland. His academic career began while studying a Bachelor of Music at the University of Western Sydney which was later followed by a Graduate Diploma of Education at the Wesley Institute.
In 2001 Jaime began working at Oxford Falls Grammar and over the next 14 years built a large Performing Arts program involving over 700 students across Music, Dance and Drama. A position as Head of Music took him to Hammersmith Academy, London in 2015-17 where he forged a unique partnership with The Royal College of Music. Students at HA were given access to tailored Composition courses, mentorship from RCM students, and opportunities with the RCM orchestra.
Between 2016-19  Jaime studied a Masters in Music Education Leadership at Birmingham City University which was part-funded by the Arts Council of England. In 2017 Jaime was appointed Director of Performing Arts at The British School Warsaw. This involved further study at The Juilliard School, New York due to the school's unique partnership and coordinating the Juilliard touring artists and educators across central Europe. In 2019 Jaime conducted the Nord Anglia Education European and Middle East Jazz Band for the European Music Festival. A highlight of 2020 has been one of his students being given an early acceptance into Cambridge University, UK to study Music.
Max Holzner
 BMus (hons), MAICD, MMTA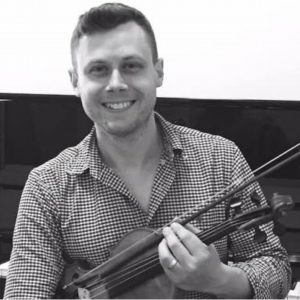 Max Holzner BMus (hons), MAICD, MMTA studied violin with Josette Esquedin-Morgan and Barbara Jane Gilby, and is an alumnus of the University of Cambridge and the ANU.
Over the years, Max has collaborated with many of Australia's leading performers and professional orchestras, with chamber groups and in festivals across Australia and the UK, where he was assistant to the late Christopher Hogwood, Academy of Ancient Music.
Max is deeply passionate about teaching and standards of music education and access. He has held positions at Radford College, Canberra, and in the pre-tertiary program at the ANU. He has also tutored undergraduates in music at the ANU and at Churchill College, Cambridge.
For the last decade, since making Sydney his home, Max has also sought engagement through broader community and business to lift the profile of music and raise awareness of teaching standards, particularly in Western Sydney, and to provide quality music teaching programs in rural and remote schools and communities.
Apart from serving on the Council of the MTA, Max is chair and founding member of the Western Sydney Philharmonic, a new initiative aimed at bringing students and top professional performers together while raising the profile of music in the region. He is also a director of Music Aural Theory Trainer (MATT), a provider of close-curriculum online support for Australian classroom music teachers. He remains concerned with issues of corporate governance, especially in the NFP space, and is a member of the Australian Institute of Company Directors.